WINDFORCE Baltic Sea 2022
The conference was chaired by Heike Winkler, Managing Director, WAB.
15. - 16. November 2022, Gdansk | Poland
Following previous conferences in Sweden, Poland, Finland and Denmark, the 19th WINDFORCE event was organized by the WAB in cooperation with the PTMEW - Polish Offshore Wind Energy Society and held from 15 - 16 November 2022 in Gdánsk (Poland). The Polish project pipeline is currently prospected to establish 11 GW of offshore wind capacity. Major players are joint ventures between Polish and international developers teaming up for realizing this challenging vision. Multinational cooperation is supported by the main stakeholders for fast and effective realization of the projects.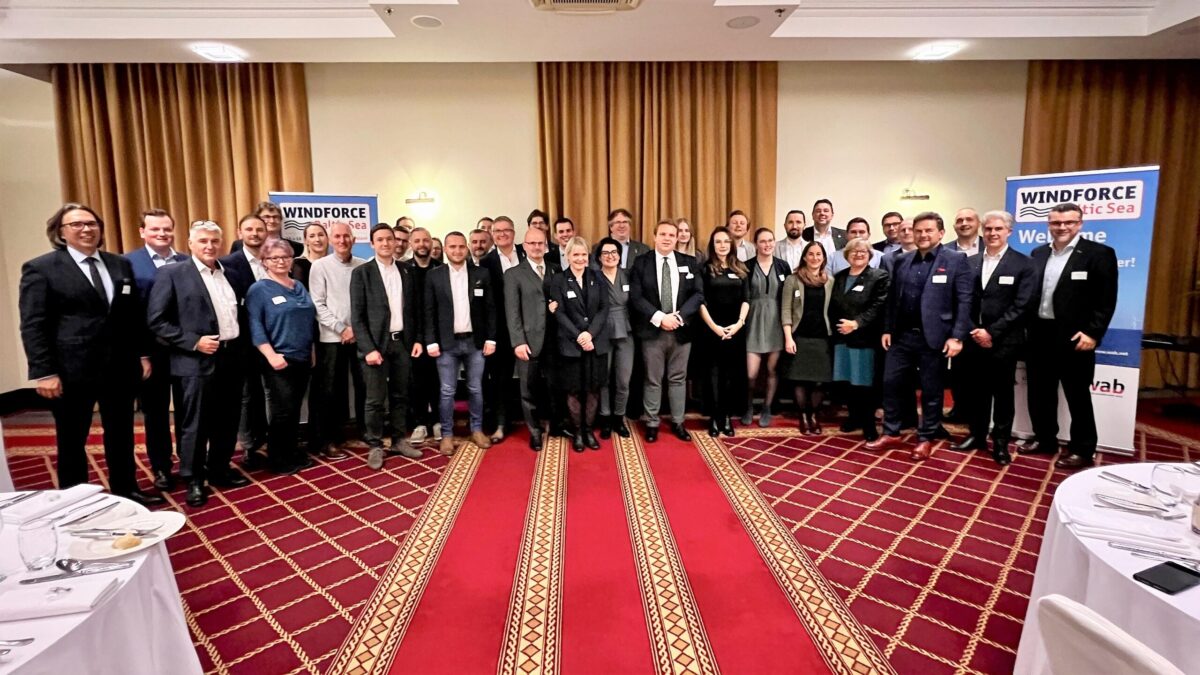 The WINDFORCE Dinner is always a highlight. It offers delegates and speakers a wonderful location to make new contacts and deepen subjects of interest in a special atmosphere.Heike Winkler, Managing Director WAB, Jakub Budzynski, PTMEW, Monika Pochroń-FrankowskaDeputy Director of Chancellery of the Marshal for International and Interregional Cooperation, Office of the Marshal of the Pomorskie Voivodeship & Dr Karolina Lipińska Deputy Director Departement for Economic Development, Office of the Marshal of the Pomorskie Voivodeship open the Dinner and the conference.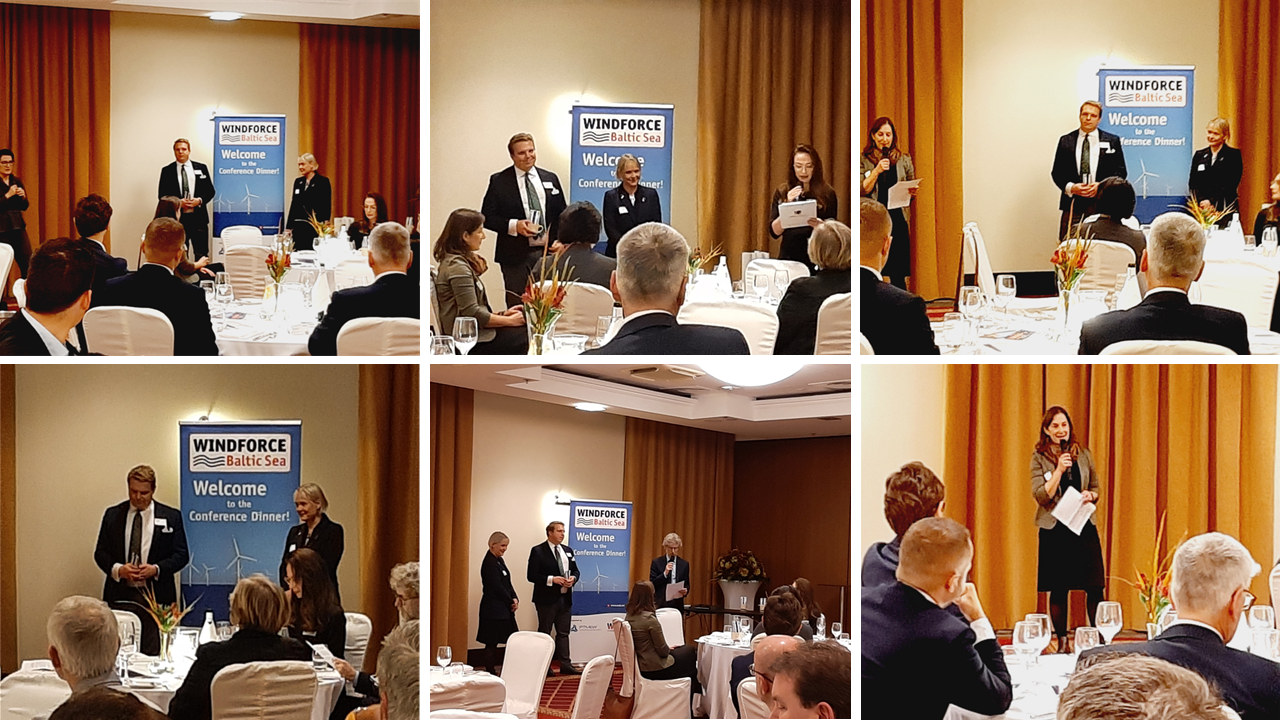 Technic Nova and CO-Made and Hamilton and Steel Inspect announce Formation of Joint Company for Polish and Baltic Sea Market.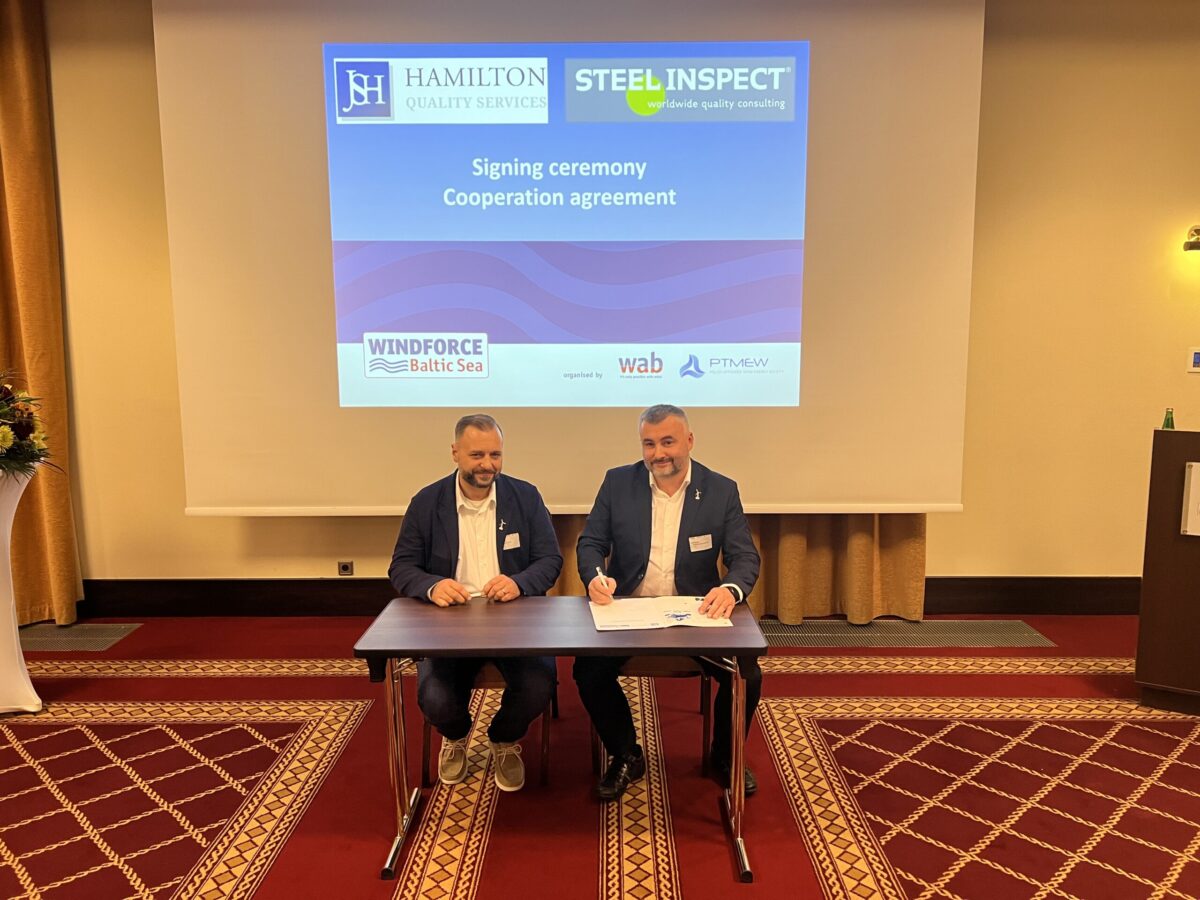 At the Side Visit of Energomontaż-Północ Gdynia S.A. (EPG) shows there specializes in delivery of advanced multidisciplinary steel structures for Offshore wind farms and Substations.