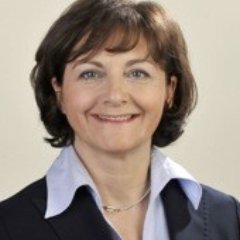 Deryth Wittek
Head of Clean Growth & Infrastructure for Trade & Investment, Department for International Trade Germany
Deryth Wittek is Head of Clean Growth & Infrastructure for Trade & Investment at the Department for International Trade Germany. With a focus on Renewable Energy Technologies and Infrastructure Investment, she has a strategic responsibility for Offshore Wind.
Deryth has been supporting investment in renewable technologies and infrastructure in the German market since 2011. She strongly supports efforts to improve diversity in the energy sector and bilateral co-operation – especially between her two home countries, the UK and Germany.
Previously Deryth was founder and director of a textile manufacturing enterprise in Germany and worked in private consultancy. She holds a Business Administration degree from the North Staffordshire Polytechnic. Outside of work, she enjoys sailing and stand up paddling, and is a strong advocate for diversity.