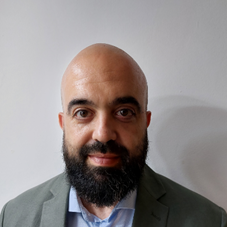 Eugenio Álvarez RománIberdrola Renovables
Eugenio Álvarez Román is a Lead Project Manager of Foundations Department in Iberdrola Renovables since 2017.
He acts as Foundations Package Manager for Windanker project since 2021. Prior to this role, he worked as project manager for engineering and design contracts for offshore foundations.
During his more than ten years of experience in the offshore business, he has been involved in the most significant projects within Iberdrola portfolio (Wikinger, East Anglia One, Saint Brieuc, Windanker).
He started his career as a bridges and civil works engineer in 2006.
He moved to Iberdrola group on 2011 working as structural designer of offshore substations and after as coordinator of the design management team within Foundations Department.